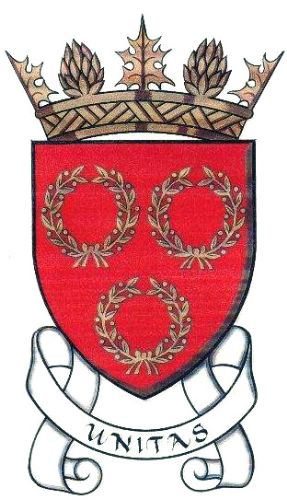 Information correct at time of posting, subject to change.
Royal Burgh of Cupar Community Council
Working with the community
---
Why we're here and what we do!
Cupar and District Community Council are an independent, statutory, public body run by volunteers. They are obliged to comply with legal requirement, and are public accountable. They have the authority, vested in legislation, to undertake any activity in the interest of their community that they consider necessary - a general power of competence - as well as coordinating and expressing the views of their community to any other authority.
All community councillors give of their time freely and receive no remuneration for their efforts.
Community Councils are consulted on planning issues and are recognised by other public bodies as being representative of their local community.
Community Councillors are democratically elected and serve for a period of 3 years.
As well as providing statutory consultative functions community councils provide important community involvement in local projects and social events.
This has involved the Community Council in identifying projects and areas for enhancement. Being a properly constituted, independent body they are able to attract external funding
In the year 2000 an Illuminated Address was presented to the Fife & Forfar Yeomanry in recognition of their association with Cupar for over 200 years. The presentation was attended by local dignitaries and took place in the Haugh Park after a parade of vintage and current army vehicles, service personnel and veterans.
In an effort to do some things better, rather than a lot not so well, the Haugh Park, which was identified as the 'Gateway to Cupar', attracted concentration of effort. A partnership was formed with various funding bodies and an ambitious programme embarked on. This has resulted in the refurbishment of a Victorian type bandstand, floodlighting of the prestidous War Memorial, circulation lighting throughout the park and the renewal of picnic tables and seats. It is intended to extend the Xmas lighting to this location.
Useful links
Fife Direct - Information relating to Fife and Fife Council services.
Cupar Town - Find out more about Cupar and links to other interesting local sites.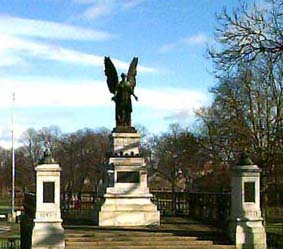 To contact our Secretary please click below
[ contact ]